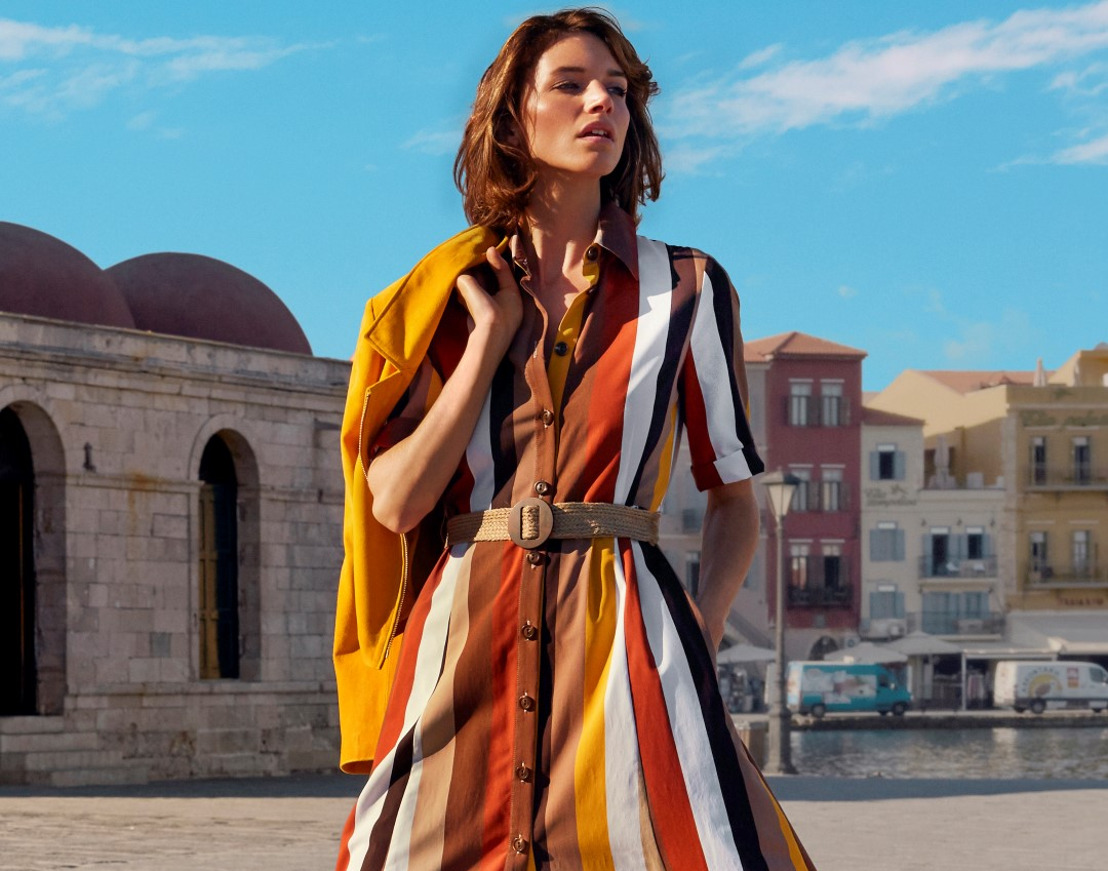 The shirt dress - as versatile as it is stunning
Caroline Biss Summer 2020
Shirt dresses are the past, present and future. They have conquered our fashion hearts thanks to their versatility, timelessness and frankly, easy-to-wear character. What's not to like about them right? Wear them with a pair of sneakers for urban exploring, with a sandal during your romantic getaway or with a subtil heel for those yes we can meetings.
Comfortable enough to wear all day and flattering enough to make you feel fabulous. The shirt dress is your ultimate go-to piece this season on those blurry mornings when the caffeine has not kicked in yet. Just take your favorite out of the closet and you're almost good to go. A small envelope bag and and oversized necklace take your look to the next level.
In a more casual mood? A monochrome colored flat is the perfect addition to your print and bold color statement look. Wear it down with a soft knitted oversized cardigan.
When the clock strikes seven and you're ready to go hit the fanciest cocktail bar in town, it's just a matter of opening up a button or two, putting your hair up with a scrunchy and adding in some glam jewelry.
If there is one piece you want to be investing in this Summer, it has go to be that ever satisfying, never disappointing shirt dress.
---
---